The history of "Kamienny Ogród" goes back 30 years.
It's a private space and a garden made out of love to nature and from 2019 is opened to our Guests.
Despite its name ("Stone Garden"), not only stones determine its true charm and uniqueness but countless varieties of plant formations encouraging our guests to take a walk and relax.
Two chillout zones awaiting here for you – hammocks hidden in a shade of birch woodlet and a sun-drenched isle on our pond with a waterfall.
Each of our Villas has 2 bedrooms, living room, fully equipped kitchenette and bathroom with glass walk-in rain shower.
For those who like to stay in bed a little longer, we recommend bedrooms featured in blackout curtains.
Panoramic windows and spacious covered terraces with the surface of 15 m² will enable you to enjoy a magnificent view of the garden landscape.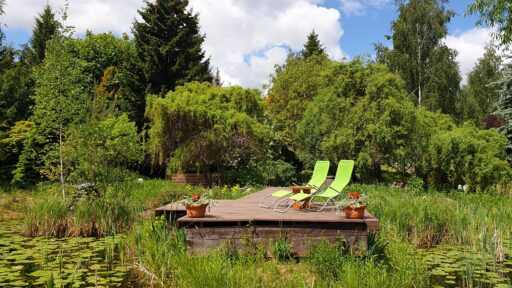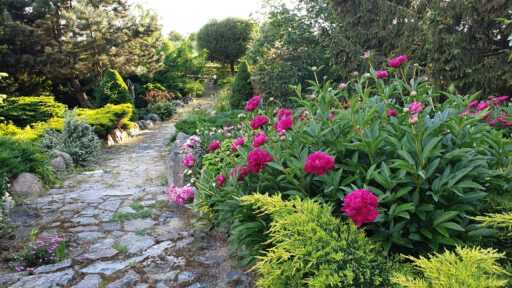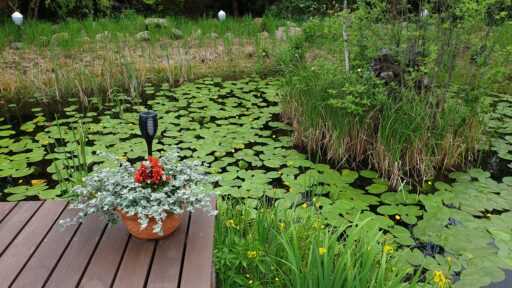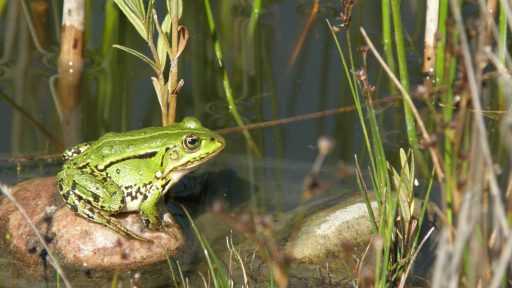 The amazing B & B is located a 5-minute walk from the lake and a tasty restaurant, offering good breakfasts as well as lunch. Boat rentals is nearby (much cheaper than the town of Mikolajki itself). A special home in a meticulous and renovated design, spacious with a private terrace and a lovely garden next to it, there is a possibility to barbecue in the place. A wonderful pair of hosts who answered every request and gave tips to attractions around. Peaceful place to relax with friends and family. מלון צימרים מדהים ממוקם כ-5 דקות הליכה מאגם ומסעדה טעימה, המציעה ארוחות בוקר טובות, כמוכן גם צהריים. בקרבת מקום השכרת סירות (זול בהרבה מעיר מיקולייקי עצמה). בית מיוחד בעיצוב קפדני ומושקע, מרווח עם טרסה פרטית וגינה מקסימה ליד. זוג מארחים נפלא ונים שנענה לכל בקשה ונתן טיפים לאטרקציות מסביב. רוגע ושלווה, קיימת אפשרות לעשות מנגל במקום.
Sehr sauber und gepflegt, extrem freundlicher und bemühter Service. Traumhaft! Strategisch perfekt gelegen für Ausflüge in die Region. 6 km von Mikolajki, 150 m vom See. Wir waren so begeistert, dass wir spontan 2 Tage verlaengerten.
Excellent service and infinite care by the hosts. The houses are located two minutes walk from the lake and from the restaurant next to it, so each morning was very cozy. Location is super convenient to the attractions in the area.
Accueil chaleureux des propriétaires qui sont à votre disposition pour vous offrir un agréable séjour , endroit calme avec vu sur un très beau jardin reposant, proche lac et commodités.
Wonderful, idyllic gardens in which there are only 6 houses and which guarantee a lot of privacy and tranquility. The small houses are new, modern, very clean and equipped with everything you need. The landlords are very courteous and helpful and speak excellent English. Thank you for the nice stay with you in Masuria! Wunderbare, idyllische Gartenanlage in der lediglich 6 Häuschen stehen und die viel Privatsphäre und Ruhe garantiert. Die kleinen Häuser sind neu, modern, sehr sauber und mit allem Nötigem ausgestattet. Die Vermieter sind sehr zuvorkommend und hilfsbereit, sprechen hervorragend Englisch. Vielen Dank für den schönen Aufenthalt bei euch in den Masuren!
Värdarna var väldigt hjälpsamma och trevliga. Passade oss perfekt, enkelt med barn som kunde leka precis utanför huset utan fara för bilar.